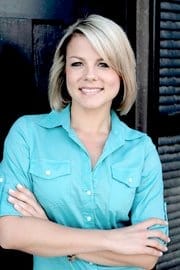 By Andrea Woroch
No wonder the U.S. Post Office is having trouble — FedEx is stealing all their thunder.
The global-shipping behemoth said Monday they expect Dec. 12 will be the busiest day in company history, as more than 17 million packages make their way through the system. That's just a small portion of the 250 million shipments they anticipate handling between Thanksgiving and Christmas, for a total increase of 12 percent from 2010.
FedEx's good fortune may have something to do with consumers' increasing trust of e-retailers as more individuals turn to the Internet for their shopping needs, according to a recent article by Marketing Pilgrim. And, with holiday free shipping deals being announced by such stores as Sears, Kmart and Best Buy, shoppers have even more incentive to buy online. But that's just one interesting shopping trend popping up this holiday season. Here are 11 more for your consideration.
1. Less Time Spent Per Site
The same IBM Coremetrics study featured in the Marketing Pilgrim article found consumers aren't willing to dig deeper into a site unless they see the info they need on the homepage. In fact, many shoppers won't go any further if they don't see an ad with a free shipping offer.
2. Shopping Online for Electronics
As consumers become more comfortable with online shopping, they're expanding their horizons beyond shoes and clothing. A survey published in Consumer Reports' December issue revealed 34 percent of respondents bought electronics online, including TVs. That's up from 27 percent in 2010.
3. Free Shipping With An Added Percent Off
ShoeBuy.com is presently offering 15-percent off with free shipping and Gaiam.com 10 percent, but the Lands' End free shipping offer had them both beat earlier this week with a 30-percent discount. Consumers will likely see more such deals on Free Shipping Day, scheduled this year for Dec. 16. That's the one-day shopping holiday when more than 2,000 merchants offer free shipping with delivery by Christmas Eve. The deals are expected to be even wowzer this year as e-retailers compete to grab shoppers' attention.
4. Extended No-Interest Periods
Six months interest-free deals are nothing these days. For example, furniture chain Raymour & Flanigan has extended its grace period to four years, even though it'll have to swallow a portion of those charges.
5. Extended Return Periods
TJ Maxx is just one merchant extending its store exchange and return policy for items purchased as gift from now to Jan. 17. Recipients can return unwanted Christmas gifts for either goods or a TJ Maxx gift card and no-one need ever know. Victoria's Secret is allowing 90 days and Ann Taylor 60 days.
6. Price Matching Plus
It's not enough anymore to just provide the best prices. Many stores now offer an added bonus when you find a better deal. For example, Home Depot will match and beat competitors' prices by 10 percent, as does Lowe's and Sears. Walmart recently announced shoppers will receive both a price match and a gift card in the amount of the price difference.
7. Price Matching With Online-only Merchants
Price guarantees have been fairly common for years, but most merchants only matched for other brick-and-mortar stores. A growing number, however, are allowing comparisons to e-retailers. For example, Bed Bath and Beyond is matching with such online-only merchants as Amazon.com.
8. Free Stuff
Online jeweler Stauer is offering free necklaces worth $195 to $295 if consumers will foot the $24.95 shipping bill. While the e-retailer expects to lose cash on the offer, it hopes shoppers will stick around to buy other jewelry.
9. Self Gifting
The National Retail Foundation dug up an interesting factoid in a published survey from last week: More than 60 percent of Americans polled planned on spending $130.43 on gifts for themselves, up from $112.20 in 2010.
10. Smart Shoppers Using Smartphones
Smartphones aren't just for Googling the way to a store anymore. According to the same NRF survey, 52.6 percent of those who owned a smartphone will use the device to find products, redeem coupons and make holiday purchases.
11. Adding More Seasonal Staff
The aforementioned traffic boost at FedEx means they'll hire 495,000 seasonal employees, while Macy's plans on boosting its staff by 78,000 temps, up from 75,000 in 2010.
Andrea Woroch is a consumer and money-saving expert featured among top news outlets such as Good Morning America, NBC's Today, MSNBC, New York Times, Kiplinger Personal Finance, CNNMoney and many more.