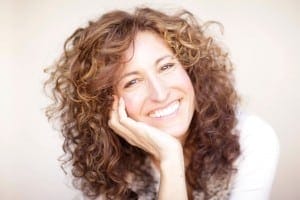 By Daniel Casciato
Pittsburgh-based journalist, author, editor, and publishing consultant Gina Mazza lives by the philosophy that everything happens for a reason, and as she writes in her book, "Everything Matters, Nothing Matters," it's not about what happens to us in life—it's our response to it and, more importantly, who we are going through it. Her book is the story of her inward journey to fully embracing creativity and higher consciousness. It offers principles for finding balance, embracing the sacredness of every day and living an intention-based life with gratitude.
It's not lost on her that the book launched just a couple of months after Mazza and her husband of nearly 20 years separated. It was "a supreme opportunity to road test the veracity of my life philosophy," Mazza says. "Our core beliefs are most profoundly tested when a crisis or moment of truth arrives—that's where the rubber meets the road. The book's principles served as a continual blueprint towards my own self-realization through the divorce process. It helped me through it immensely."
The most challenging part of the whole divorce process for her was dealing with ongoing betrayal and dishonesty; that was an affront to her emotional sensibilities and, being an emotion-based person who feels things deeply, she says that it was no walk in the park.
"In spite of that, my goal was to go through the experience with as much grace, dignity and integrity as possible," she says. "Ultimately, I reached a point where I wouldn't accept being bullied anymore—that was my lesson to learn. After I made that decision and took action in that direction, everything shifted."
Looking back, Mazza feels gratified in knowing that she found her courage, took the high road and didn't sink into feelings of revenge.
"That wouldn't have served me or my children," she says. Mazza has a daughter, Gianne, 18, and a son, Carlin, 16.
"There's no denying it, divorce is tough on children," she says. "Having said that, they take their cues from the parents—both seen and unseen, spoken and unspoken. It has been difficult to watch my children have to continue to work through the same feelings of betrayal and mistrust that I had to endure."
But the three of them speak openly about what the higher lessons are for them, and how what they're dealing with can serve them in later life.
"Even though they are teenagers, they are incredibly clear, mature and aware of the bigger picture," Mazza says.
People cope differently in reaction to life-altering events. Mazza was able to heal through the experience in several ways. First, she has a daily practice of prayer and meditation, a solid connection to God.
"I didn't make an important decision until I checked in with higher guidance," she explains. "On a practical level, I surrounded myself with integrity-based professionals who helped me navigate the miasma: not just counselors/therapists but also my attorney, CPA and financial planner."
The exact right individuals fell into her life at the exact right time—which she believes is no coincidence.
"I have so much respect and admiration, in particular, for my attorney—not only as a lawyer but as a person," she says. "We worked together beautifully and I can honestly say that she made the ordeal tolerable, even pleasant."
Fortunately for Mazza, she was blessed to have a circle of individuals who have been emotionally generous and extraordinarily compassionate towards her and her children—relatives, dear friends, colleagues and neighbors.
"I've heard it said that you need to be a friend in order to have a friend," she says. "I discovered during my divorce that all of the years I willingly spent nurturing meaningful relationships in my life paid off in spades. I felt rich beyond measure by the abundance of love and support I received."
She's also heard it said that you find out during a crisis who your friends and loved ones truly are . . . and aren't. The few individuals who took the low road during her divorce and fed on gossip and negativity are, quite simply, no longer in her life.
"I chose to move forward with only love and positivity and can truly say I have no regrets," she says. "I make it a daily habit to surround myself with individuals who engage and inspire me to be a better person. I am most inspired by those who lead a selfless life and are using their talents and creativity to serve the greater good."
Today, Mazza's first priority is being the best mom she can be, making sure that her children have everything they need—physically, emotionally and spiritually—in order to flourish through their coming-of-age years and into adulthood.
"They are my daily joy and I am in awe of them," she says.
As far as moving on with life after divorce, Mazza believes that "you cannot fully do so until you reach a point of acceptance, forgiveness and even gratitude for what was and is," she says. "Forgiveness doesn't mean you condone what someone did that may have harmed you, it means that you release yourself from the burden of carrying the pain of it."
Mazza is often asked if she plans to write a follow-up book to "Everything Matters, Nothing Matters."
"I feel like I have lived through so much—a lot of it quite glorious—since that book was published," she says, "so my potential next book would be equally, if not more, fascinating. So many miracles, large and small, have happened since then—it would be such a delight to put them all into a narrative and share them with others. But it's not time yet."
Mazza often hears from readers of "Everything Matters, Nothing Matters" who say that the book has been an inspiration to them in going through a divorce or other life crisis. Since the book launched in 2008, hundreds of people have reached out to Mazza during her national book tour, media appearances and public talks.
"I feel an empathy with them," she says. "Many women, in particular, have shared with me their relationship struggles. I decided to create a forum where these women could 'care and share' with others going through the same situation."
So in 2009, Mazza held a series of sold-out "Women Who Dare" conversation salons at women-owned coffeehouses throughout the Pittsburgh region. Out of those salons came the motivation to do even more; so in 2010, Mazza created and produced an event at the PAA in Oakland called "On the Verge: An Evening Program for Women in Transition." More than 250 women turned out for a power-packed program that helped attendees "identify self-imposed barriers, blast through fears, adopt healthy lifestyle habits and see the higher story" of their lives. Mazza donated the proceeds of the event to POWER, a Pittsburgh-based nonprofit for women.
For Mazza, surviving divorce is all about the business of getting on with life and not defining yourself because of that circumstance. "I made the conscious choice on day one that I wasn't interested in being a victim or dwelling on the past," she recalls. "I made the best right choice for myself and my children, then moved on from it with inner confidence." As traumatic as her divorce was, she believes that the whole experience has strengthened who she is today.
"Now, I feel very happy and free just to be me," she says. "It feels wonderful to carry my own weight, take good care of my little family, and be fully accountable for all of my choices. My present life—or, my 'new normal,' as I call it—has a peaceful, whimsical and even magical quality to it that wouldn't have been possible in my past circumstances."
For more information on Gina Mazza, you can email her at ginamazza@me.com and connect with her on Facebook, Twitter and LinkedIn. You can also visit her website at www.ginamazza.com..