Active Edge

Waking up countless times during the middle of the night, tossing and turning to find the perfect position and mornings spent tending to aches and pains are all signs of a bad nights rest. There are infinite reasons that can contribute to sleepless nights such as pets sprawled out across the bed, a nightcaps to end the night, pain (even mild pain), nightmares, the list goes on.
Luckily, the creators of Active Edge have created a sleep shirt that is designed to help improve sleep, more specifically, REM restorative sleep. Help decrease your number of mornings with soreness, stiffness and discomfort and increase the number of hours snoozing. 
---
Shashi Socks
SHASHI, the ultimate sock collection that hones into being comfortable and trendy on the move. Offering a variety of socks, SHASHI aims to provide performance and style in regards to health, well-being and a positive lifestyle. The lifestyle brand emphasizes the importance of the community, the customer, integrity, and making a difference. Embracing the brand to community relationship, SHASHI incorporates an optimistic outlook and making successful strides.  For additional information on SHASHI, please visit www.shashionline.com.
___________________________________________________________________________________________________________________________________________________
Aetrex
Aetrex, a global leader in fashionable and comfortable footwear, has a great line up of shoes for men and women that would be perfect as a back-to-school gift to show a loved one how much you care about their comfort in footwear and style.
For women, the Chelsea Riding Boot ($199.95) is a huge favorite because of its adorable style and extreme comfort. This boot is a must-have for cooler weather and it combines fashion and comfort in an effortless style. The sweater design in the back of the boot accommodates wider calves and provides a comfortable, unique look. They're also waterproof for any unpredictable weather! Check them out here: http://www.aetrex.com/essence-riding-boot-chelsea-grey/
For men, the Modpods ($109.95) are a fan favorite. These shoes integrate Aetrex's "Healthy 3" with an innovative bungee closure system, adjustable heel strap for customized support and control, and an innovative floating pod design for lightness and shock dispersement. These shoes are 100% breathable so they can be used for any occasion! Check them out here: http://www.aetrex.com/modpod-active-grey-yellow/
_____________________________________________________________________________________________________________________________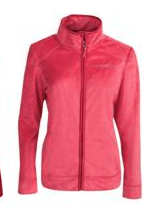 Free Country
Free Country, the leading lifestyle apparel brand that produces recreational activewear for men, women and children, offers a wide range of fashionable yet functional everyday outerwear, constructed from high-performance fabrics with rugged charm, smart styling and classic authenticity for all seasons. The high-quality, affordably priced apparel includes jackets, pants, fleeces and winter accessories. Free Country outwear is available for purchase on their website www.freecountry.com as well as at numerous major retailers, such as Kohl's, JC Penney, Bass Pro Shops and additional specialty stores.