Icebug
Winter is right around the corner, and that means icy walkways and slippery pavement. Each year, 2.5 million older people are treated in emergency departments for fall injuries.
Icebug footwear has dedicated itself to helping reduce this problem, by focusing their efforts on creating the ultimate traction technologies. Their Scandinavian heritage is to build footwear that lets you stay healthy no matter the weather and terrain. From their super grippy RB9X® rubber to their patented carbide-studded soles to our vibrant styles that are loaded with performance and comfort details, Icebug is the leader in winter traction.
Metro2 BUGrip®- $189.95
An urban looking shoe with fantastic outdoor function, the Metro2 is built on a running shoe platform, but designed with outstanding walking properties. Comfy and convenient with a medial 8mm zipper and soft elastic top cuff. Full suede upper wraps the foot for a comfortable fit and clean cut look. Elastic top collar makes for easy entrance and eliminates abrasion when walking. Dynamic carbide studded outsole adapts to the user's surface and provides awesome traction on both ice and asphalt. 
Now 1- $169.95
Easily worn from season to season with an RB9X® rubber outsole for wet autumn through spring condition. Add the BUGweb® outsole to take on the icy streets. For sneakers users who want to live their day-to -day life without the worry of slipping,  the Now 1 features a fleece lining with a textile upper, removable PU foam insole, and a durable EVA midsole. 
Icebug Saunter BUGweb®– $199.95
Mid-cut sneaker that shields your feet from winter in a good-looking way. Water repellent leather and fleece lining creates a cozy upper for the urban environment. The outsole is made of 50% recycled rubber. The BUGweb compatible outsole allows the wearer add the BUGweb for added grip when it's extra slippery.
---
Gold Toe
With cooler weather finally upon us, give your loved ones a gift that's both fun and functional: a stylish pair of Gold Toe socks! Whether you're out and about for a night on the town or cozied up by a warm fireplace, Gold Toe carries an assortment of styles fit for everyone, making for the ultimate socking-stuffer this holiday season! 
Sneak a peek at some of the collections below:
• Men's Harrington — Available in three different color variations (blues, charcoal and taupe), this newly-styled yet timeless "dressy-casual" collection is a must-have for men — especially when paired with a sports coat and nice pair of jeans. 
• Men's Fashion Singles — From bright colors and funky prints to more traditional patterns, like your classic argyle, spice up one's sock drawer with this bold yet fun collection. 
• Women's Boot Socks — Whether it's the chic crochet boot toppers, paisley and peacock floral prints or classic over-the-knee socks, Gold Toe carries a variety of trendy products ideal for revamping one's fall and winter wardrobe. 
• Women's Oh.So.Soft — Designed using ultra soft microfiber polyester and nylon yarns, this line both looks stylish and feels superb to wear, allowing ladies everywhere to treat their feet this holiday season.
Gold Toe can be found at retailers nationwide such as Macy's, Kohl's, JCPenny and Amazon, as well as, goldtoe.com. 
---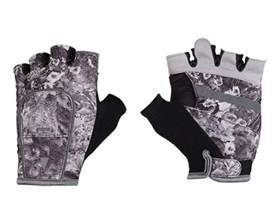 RunLites®
Available at www.GoRunLites.com, RunLites are gloves with built-in flashlights designed to keep you safe while participating in low-light activities, without limiting the use of your hands. While there are nighttime safety solutions on the market that let the user be seen, RunLites patented gloves are a more convenient, unobtrusive innovation that allows users to actually see what is in front of them, not just be visible to others. Mary Tiffin, President and CEO of RunLites, invented and patented the gloves because as a runner and working mother of three, she could only find time to exercise at night and was frustrated by the inefficiency of flashlights and headlamps.
Price: $39.90 (Cost of Gloves + LED Light Units)
Gloves: $19.95
LED Light Units: $19.95
---
1 Voice
Music lovers and fashionistas can have the best of both worlds with 1 Voice Bluetooth Enabled Beanie. Complete your look with this stylish beanie and keep your head warm during your morning jog or make the commute to work shorter by listening to your favorite tunes on the train or talk on the phone hands free! Made from top quality knitted fabric, this hat features built-in headphones that allow you to listen to music, podcasts and have a phone conversation wirelessly all while looking effortlessly fashionable.
The cold weather calls for knitwear while long commutes and active lifestyles call for good tunes. The 1 Voice beanie is a must-have to satisfy all. Dedicated to providing the highest quality sound and style, 1 Voice will be music to your ears and candy for your eyes!