Bulldog
Put away the sunblock! Fall is coming and it's time to reevaluate your skincare regime for cooler weather that can have a drying effect on your skin. Confused on where to start?
Not to worry, Bulldog's got you covered with the perfect seasonal shift solutions. Designed with male skin as the focus, Bulldog Skincare for Men uses a unique blend of essential oils and natural ingredients. The range of products includes face washes, moisturizers, lotions and more.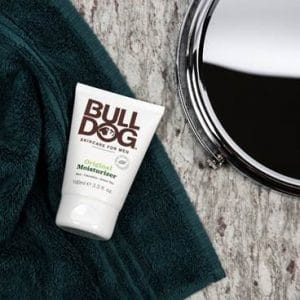 ---
Amarte Skin Care
There are many great toners on the market, making it a bit overwhelming to choose your own. Toners usually come in liquid form and are applied with cotton, but what if there's a multi-functional toner that will not only leave your skin looking flawless, but will save you time, product, and money?
K-Beauty brand Amarte Skin Care created the Aqua Mist Toner ($67), an uplifting antioxidant citrus spray that delivers an instant complexion boost while restoring skin's pH balance. Its brightening formula uses botanical ActivExtracts® like arbutin to clarify and soften, all while toning and hydrating even the most sensitive skin. Instead of the product being absorbed by cotton, Aqua Mist Toner is specifically designed to be sprayed directly on to your face, neck and décolleté so your skin gets all the love! What's more is that the mist can also be used as a makeup setter and to clean makeup brushes!
---
Skinerals
Winter is right around the corner, bringing sweater weather and unpredictable cooler temperatures. The change in weather is one of the leading causes for irritated, dry skin. Skinerals Organic Skincare Collection revitalizes dehydrated skin, locks in moisture and nutrients, and helps to prevent skin irritations.
Skinerals Organic Skin Science is dedicated to providing organic solutions to all skincare needs. Skinerals creates magic using only the best quality, all natural, vegan, organic, gluten-free and cruelty-free skincare products for all skin types.
With the Luminous Citrine Facial Cleanser, wash away the day while locking in moisture. This is much more than any old soap –  it provides nutrients to your skin. When you use the cleanser, you will nourish your face with vitamin C, B5 and E. The Luminous Citrine Facial Cleanser includes orange peel oil, rooibus leaf, water, olive oil, coconut oil, aloe vera, & activated charcoal. The Luminous Citrine Facial Cleanser lifts out all the gunk your skin collects throughout the day and revives skin with moisture and vitamins, keeping you looking and feeling younger and brighter. Retail: $19.99
The Sweet Jasper Body Lotion utilizes three of nature's best creations; shea butter, coconut oil and aloe vera. These three combined are a powerhouse of healing and moisture. This lotion contains the antioxidant vitamin E, which promotes skin cell turnover and prevents damage. This diminishes wrinkles, reduces scars, stretch marks and cellulite, and revives your skin with a natural glow. The Sweet Jasper Body Lotion provides a long-lasting hydration, keeping dry skin, cellulite, and stretch marks at bay. Retail: $19.99
Topazanite Theraceutical Skin Solution provides a rejuvenating mist, full of is potassium, aiding in the moisturizing of internal and external cells composing and surrounding your skin. This spray revitalizes dry and damaged skin, locking in life and leaving skin feel fresh. Skinerals Theraceutical Skin Solution also contains the dual powers of magnesium and calcium. Magnesium has anti-aging properties that stabilizes your DNA, and also assists in the absorption of calcium. Calcium is critical in cell regeneration and fights against wrinkles and discolored skin. This mist leaves you glowing and feeling refreshed with just a quick spray or two. Retail: $19.99
---
Dear by Renée
Dear by Renée, an advanced clinical skincare line, provides the most professional and convenient solution for every skin concern. Designed to help people with different types of skin-care problems, the products transform complexions to a healthy, smooth and natural looking glow with clinical backings that show results in just four weeks.
Each of the line's skin healing products are infused with a high concentration of active ingredients such as Arnica Extract, Aloe Vera, Pomegranate Seed Oil, Volcanic Kaolin Clay and more to enable them to deeply penetrate the skin and repair targeted skin cells while protecting against future damage.
The range includes everything from hydrating face masks and botanical-based cleansers and toners to cell-renewing serums, eye creams and acne spot treatments:
Youth Soothing Crème ($74.95, DearbyRenee.com) Infused with the skin healing, Arnica Extract, which is known to soothe and calm skin disorders like eczema this soothing crème contains several active components that target chronic itchy, red or problematic skin leaving a radiant and hydrated complexion.
Skin Renewal Serum ($79.95, DearbyRenee.com) offers rejuvenating benefits of five bio-sourced epidermal growth factors from BioPlacenta. This premium rejuvenating serum reduces fine lines, wrinkles, and age spots.
Pomegranate Hydrating Masque ($49.95, DearbyRenee.com) offers a unique gel-based formula containing Organic Pomegranate Seed Oil which effectively hydrates and protects skin, soothing redness and improving skin tone ensuring a healthy glow.
Microdermabrasion Exfoliant ($49.95, DearbyRenee.com) offers a dual-manual and acid-based scrub that loosens and dissolves devitalized cells exposing a more youthful appearance. Jojoba Beads provide effective, gentle exfoliation while Aloe botanical calms inflammation and redness. Skin will feel silky smooth and appear more radiant with each application.
---
Lavido
Adding to their natural and organic face and body line, Lavido recently announced the launch of the Renewal Neck Cream and Thera Intensive Foot Cream. Made with raw, plant-based ingredients combined with mineral-rich waters from the Sea of Galilee, the results are balanced, effective and luxurious blends.
Renewal Neck Cream
This targeted neck and décolletage cream rehabilitates, strengthens and nurtures delicate skin, with extracts of summer snowflake flower bulb, which actively slows the aging process. Rich in essential oils and hyaluronic acid that aid in moisture and retention, plump skin and diminish the appearance of fine lines and wrinkles. $79, available www.lavido.com
Thera Intensive Foot Cream
Formulated with the stimulating and aromatic achillea plant, the foot cream is also steeped in nourishing and purifying oils including distilled myrtle and organic tea tree oils. Serves to repair especially chafed skin and purify and prevent food odors. $28, available online via www.lavido.com
---
Artistry
Whether you're looking for a fun stocking stuffer with a cute holiday sparkle, a splurge gift for a special loved one, or want to treat yourself something luxurious, Artistry, offers gifting options for everyone on your list.
For the Luxury Stocking Stuffer:
Holiday 2017 Velvet Kiss Lip Trio—$47.00
The perfect gift this holiday season. Festively packaged, this full-size liquid lip trio has a color-rich, full-body formula that glides over lips like a gloss but dries to a matte finish with lasting color. The trio includes:
Kiss (bright red)
Love (rosy mauve)
Joy (ripe berry)
Artistry Signature Color® Light Up Lip Gloss—$22.65
This lip gloss is a must-have accessory allowing any girl to quickly jazz up or add a pop of color to any outfit she's rocking.  Available in eight fabulous shades, Artistry Signature Color Light Up Lip Gloss has an extra moisturizing formula – enriched with jojoba and avocado oils, that gives lips a luxurious, vibrant shine. Choose from sheer-to-medium coverage in the latest shimmer and cream finishes. Apply anytime, anywhere with the built–in mirror and LED light.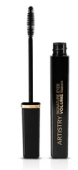 Artistry® Signature Eyes Volume Mascara®—$26.60
Discover the glamour of bolder, thicker lashes.  Boost lash thickness up to 600% in an instant. Create your most beautiful lashes ever with a new generation of bold volume. The advanced brush technology surrounds your lashes for up to seven times the fullness. Intense black pigments create dramatic color.
For the Ultimate Beauty Lover:
Artistry® Ultimate 10 Minute Facial —$55.00
Artistry® Ultimate 10 Minute Facial offers the chance to indulge in a professional facial from the relaxation of home – in three simple steps and in just 10 minutes. This Artistry® skincare exclusive energizes and rejuvenates the appearance of skin with the most innovative anti-aging formulas to date.  This set contains enough product for you to enjoy two facials, beginning with a creamy foam cleanser, followed by a renewing peel, and ends with our unparalleled, ultra-rich moisturizer, Artistry Supreme LX™ Regenerating Cream.
Artistry® Brush Set—$63.00
Must-Have Brushes for Expert Application 
The perfect brush. Seven times over. A must-have for every cosmetic kit. The entire set comes in an elegant Artistry signature logo case with room to store your favorite Artistry cosmetics, too!
Seven-piece brush set includes brushes for powder, blush, eye shadow, eye contour, eye liner/brow, eye brow/lash, and lips.
Set includes Artistry® carrying case with room for your favorite Artistry® cosmetics.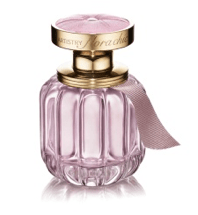 Eau de Parfum ARTISTRY FLORA CHIC™ —$90.00
Like a walk-through Paris' legendary Les Jardins De Bagatelle, ARTISTRY FLORA CHIC seduces your senses with citrusy notes of French Clementine and the softness and sweetness of precious Bulgarian Rose, followed by calming and exotic relaxation properties of the Madagasca Ylang Ylang essence. Floral and feminine, enchanting and chic, ARTISTRY FLORA CHIC empowers you to charm the world around you.
---
G.M. Collin Mature Perfection Collection
This beautiful collection consists of three products that have been expertly formulated to target skin that is dry, dull, sagging and deeply wrinkled. They each work together to reduce the appearance of wrinkles and help combat the visible signs of skin aging. Includes a day cream, night cream and serum. $110 each
---
Baxter of California x Grayers Tech Travel Kit 5
The Baxter of California x Grayers Tech Travel Kit is equipped with compact storage pockets to house all of your must have travel valuables. The kit contains utility holders and zip compartments sized to hold your tablet, charging devices, headphones, pocket combs, lip balms, toiletries and more.
The tech travel kit is crafted in Grayers' signature plaid wool flannel, allowing you to organize your personal gear while still traveling in style. Made to combine the functionality of your dopp kit and briefcase, this easy to carry durable kit will quickly become your go-to to keep all of your tech, TSA approved grooming items and all other travel needs in order. $85
---
EcoTools Holidazzle Collection
This collection features ready-to-give gift sets that include cosmetic bags or creative ornament packaging:
Contour Buki | Price: $4.99; Availability: www.ecotools.com & Ulta
Designed to define and accentuate your favorite features by adding natural-looking definition to hollows of jawline or forehead.
Total Perfecting Blender | Price: $5.99; Availability: www.ecotools.com & Target
Designed to evenly apply your foundation for flawless-looking skin, and is made from 70% plant-based materials.
Eye Enhancing Set | Price: $5.99
Availability: www.ecotools.com, Target, Walgreens, Walmart & Ulta
Achieve any eye look this holiday season with this set complete with four different brush heads!
Set Includes: Shade and Define Brush and Blend and Smudge Brush
Six Piece Eye Collection Set | Price: $7.99
Availability: www.ecotools.com, Target, Walgreens, Walmart, Ulta & Kohls
This holiday version of our mini eye collection makes it easy to create a natural to bold smokey eye. Plus, this set includes an exclusive holiday designed brush case!
Set Includes: Large Shadow Brush, Angled Crease Brush, Petite Eye Shading Brush, Eye Liner Brush, Liner Smudge Brush and Cosmetic Bag
Perfecting Blender Duo | Price: $9.99
Availability: www.ecotools.com, Target, Walgreens, Walmart, Ulta & Kohls
Get yourself camera-ready this holiday season with this duo designed with EcoFoam® Technology.
Set Includes: Base Blender and Detail
Five Piece Travel Collection | Price: $9.99
Availability: www.ecotools.com, Walgreens, Walmart & Ulta
Easily achieve a beautiful look on-the-go with these mini brushes. Plus, this set includes an exclusive holiday designed brush case!
Set Includes: Powder/Blush Brush, Complexion Smudge Brush, Angled Liner Brush and Cosmetic Bag
Six Piece Starter Collection | Price: $12.99
Availability: www.ecotools.com, Target, Walgreens, Walmart, Ulta & Kohls
All of the tools you'll need to flawlessly rock your everyday look this holiday season. Plus, this set includes an exclusive holiday designed brush case!
Set Includes: Powder/Blush Brush, Concealer Brush, Shading Brush, Spoolie Brush, Angled Liner Brush and Cosmetic Bag
Six Piece Day To Night Collection | Price: $16.99
Availability: www.ecotools.com, Target, Walgreens, Walmart & Ulta
Transform an everyday look into a bold nighttime look with this six piece set. Plus, it includes an exclusive holiday designed makeup clutch!
Set Includes: Pointed Concealer Brush, Powder Brush, Shadow Brush, Smudge Brush, Lip Brush and Cosmetic Clutch
---
EcoTools Heart of Gold Collection
These beautiful sets come in exclusive holiday colors including muted golds, warm berry and soft grey colors:
Beautifully Bronzed Brush Set | Price: $29.99
Availability: www.ecotools.com, Target & Ulta
Designed for the ultimate glow, the  Set can be used to sweep on a natural-looking bronzed glow to warm up the holiday season.
Set Includes: Total Perfecting Blender, Airbrush Concealer Brush, Blending and Bronzing Brush, Precision Blush Brush, Shade Brush, Detail Up Brush and Cosmetic Bag
Must-Have Matte Brush Set | Price: $24.99
Availability: www.ecotools.com, Target & Harmons
Designed for a soft, long-lasting look, to keep you flawless through all of your holiday parties.
Set Includes: Complexion Buffer Brush, Correcting Concealer Brush, Eye Perfecting Brush, Angled Face Brush, Full Shadow Brush, Angled Liner Brush and Brush Holder
Soft Smokey Eye Brush Set | Price: $14.99
Availability: www.ecotools.com, Target & Ulta
Create eyes that pop with a feminine smokey look that won't look overdone.
Set Includes: Large Shadow Brush, Defined Crease Brush, Precision Blending Brush, Controlled Setting Brush and Gold Canister to store brushes or for easy travel
Color Correct & Perfect Brush Set | Price: $9.99
Availability: www.ecotools.com & Target
These Limited Edition gold brushes are designed to tone-correct your complexion for an even and flawless glow. Use with color correcting makeup.
Set Includes: Angled Foundation Brush, Correcting Concealer Brush, Concealer Brush and Detailed Concealer Brush
---
Lit Cosmetics
The Lit Cosmetics Liquid Metals Lit Kit is perfect for anyone obsessed with sparkle and shine.
---
Yon-Ka Paris
The Yon-Ka Paris Excellence Code holiday gift set is great for that person obsessed with hydrated, radiant skin.