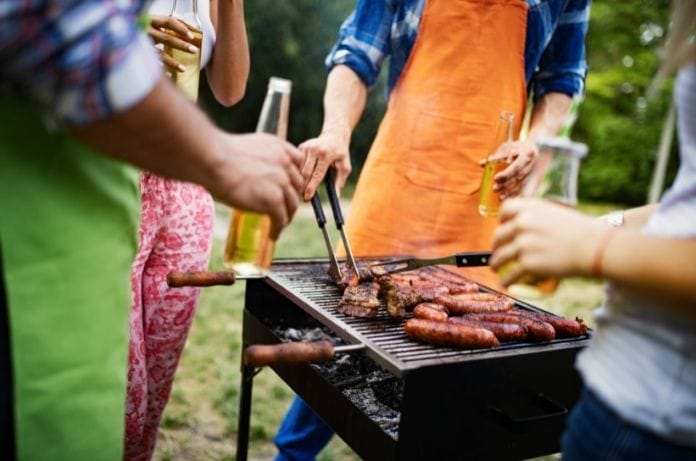 There's great music, delicious food, flowing pitchers of your favorite cocktails, and your closest friends gathered around, laughing and talking. The summertime is approaching quickly, and it's time to clear off the patio for a backyard barbecue.
Being a host and planning a backyard barbecue is an intimidating task. However, you should add some flair to your menu by adding newer flavors to your summer cookout.
If you're struggling to find new but easy recipes to add to your list, here are a few of the best foods for your backyard summer barbecue.
Refreshing Berry Sangria
Make your fruit mixture the night before for a flavorful cocktail. With four ingredients, this drink will keep you and your guests cool under the hot sun. Your friends will love this drink so much that they'll ask for more! However, always remember to drink responsibly.
Good Old Corn on the Cob
You can never go wrong with corn on the cob at a cookout. However, instead of having plain corn with butter, salt, and pepper, why not spruce up the seasoning and flavors? A few delicious ideas include, and aren't limited to:
Mexican corn on the cob
Cheesy roasted garlic corn on the cob
Grilled corn with chipotle sauce
Garlic feta corn on the cob
Savory Wagyu Beef Sliders
Upgrade your next summer gathering by grilling wagyu beef sliders. Wagyu ground beef has a savory, rich, and buttery taste, and it tastes even better between two toasted slider buns. Add toppings like jalapenos, cheese, or caramelized onions to the sliders for a flavorful bite.
Classic Chicago-Style Dogs
Surprisingly, not everyone has tried a classic Chicago-style hot dog, and you should end that this summer. Stun your guests with the savory flavor of this spin on a traditional hot dog. This recipe calls for a poppy seed bun, pepperoncini, onions, tomatoes, dill pickle spears, lettuce, and a hot dog.
Tasty Marinated Chicken Kebabs
Everyone loves a good steak or chicken kebab. There are many recipes to try, from rosemary ranch chicken kebabs to honey garlic lemon kebabs. Try taking yours up a notch at your next summer gathering by trying different marinades and spices.
Flavorful Black Bean and Avocado Salad
Start or end the night with this creamy black bean and avocado salad. This salad contains jalapenos, garlic, onion, and cilantro flavors, but the black beans and avocado help cool it down. This chunky salad is perfect for a quick snack to satisfy your hunger while you wait for the rest of the food to cook.
Refresh your next backyard barbecue with these foods for the best results. You will wear the crown for the best cookout when you try our suggestions for the best foods to have at your next summer party.