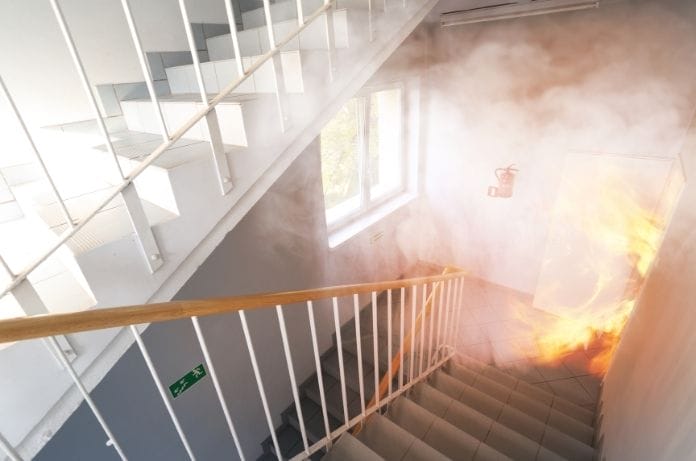 While many people focus their attention on fire risks in their own homes, it's equally important to pay attention to non-residential fire risks. This includes your office and other areas of work. In fact, fires can be more costly and damaging to businesses than anywhere else, so it's important to know how to protect your workspace. Learn some of the most common causes of workplace fires and how to monitor these fire risks.
Kitchen Appliances
While we commonly associate kitchen appliances like ovens and stovetops with house fires, certain kitchen appliances can also start fires in the workplace. Many workplaces have toaster ovens, microwaves, and other kitchen appliances in the kitchen or break room. Some offices might even offer ovens or stoves for employees to use. These appliances need to be treated with the same caution as one would treat them at home. Never leave these cooking and heating appliances unattended.
Electrical Fires
Electrical fires are some of the most common types of fires that occur in workplaces due to the high need for electronics and other devices. Electrical fires are particularly dangerous, so always watch for signs of an electrical fire in the workplace. When every employee in an office setting uses a computer tower, monitor, telephone, and potentially a printer, the number of electrical cords running from cubicle to cubicle adds up. Electrical fires can occur when too many cables are plugged into one outlet or extension cord, when cables wear down, or when cables are run under materials like carpeting. Make sure your office practices safe electrical habits and always monitor your cable usage.
Flammable Materials
Beyond the appliances in the kitchen space, there are several flammable materials scattered throughout the average workplace. Paper shredders, printers, and other machines can become jammed and overheat when operated incorrectly. Paper and packaging materials are also very easily flammable, so it's always best to keep these away from appliances that could overheat. In some more industrial workplaces or labs, materials like stains, gas, and petrol are also incredibly flammable and must be handled and stored with caution.
Whether you work in an office or an industrial lab, there are several fire hazards present in any workspace. Always monitor these common fire hazards in the workplace to prevent damaging fires that can put a stop to your business and put your employees' health at risk.