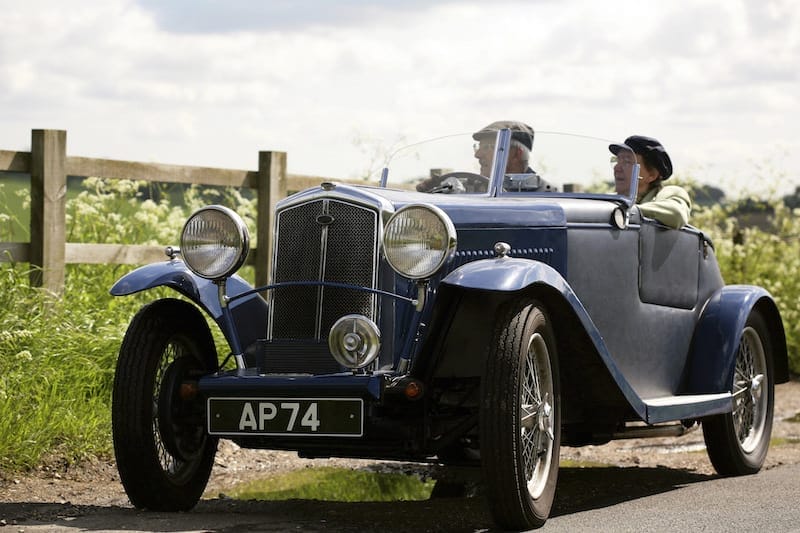 Here's the fast, hassle-free way to buy or sell these treasures.
Demand for classic cars is rising. This may sound like good news, especially if you have one to sell, but there are drawbacks. Once you list your antique or classic car for sale, brokers will inundate you with requests for photos. Strangers will want to come to your home, or worse may want you to take your precious car to an unknown mechanic for inspection. Then there's the buyer's financing: Will their bank approve it? How long will it take to get in place?
Classic Cars to look for
"There is a better way," comments Peter Kumar, owner of Gullwing Motor Cars, the largest buyer and seller of classic and antique cars in America.
Gullwing Motor Cars buy mostly European classic cars, in any condition. At any one time, there are as many as 120 to 130 cars in its inventory. And that inventory is constantly changing. From Austin Healeys and Triumphs to Ferraris, Mercedes and Rolls Royces, the company sold more than 600 cars in 2014.
Based in New York, Kumar literally travels the world to replenish the supply. "I make 50 to 70 trips a year either by car or plane," he confirms. Each trip is like a treasure hunt. He recently flew to Louisiana to buy a $200,000 Aston Martin that had been sitting in the owner's barn for 30 years. And there was the whirlwind three-day period when he bought a Maserati in Chicago, a Lamborghini in Boston and an Aston Martin in New York. "I purchased three incredible cars in 72 hours," he recalls.
Kumar confirms that the market value for classic and antique cars has grown by more than 100 percent in recent years. "Production of these cars has stopped. They are less available and in higher demand. Collectors know these cars won't lose their value. And each time they buy a car, it's one less in circulation."
Kumar understands that people often have an emotional attachment to their cars. "Sometimes it takes a year or two to finalize the transaction because of this," he says. "I once bought a very rare Ferrari from a lady. She called four months later to ask if her car had gone to a good home."
Is the engine, paint, and interior original?
Kumar can also give owners on-the-spot information about their cars. "Sometimes people have had a car for decades but aren't the original owner. While about half know exactly what they have, others aren't quite so sure. I can tell them if the engine, the paint and/or the interior are original." He explains that buyers often want these cars "as is" so that they can have the pleasure of restoring them.
Kumar believes that Gullwing Motor Cars is thriving in great part because of its spotless reputation, his personal depth of knowledge and his teams' desire to make each transaction easy. "We're stable. Our phone number hasn't changed in 28 years. We aren't consignment like a lot of other dealers. We pay people market value for their cars. We make their lives so simple when it comes to buying, that even if there's money left on the table, they don't mind. For example, one guy had been trying to sell his Gullwing for six months. We made a deal in 20 minutes. His wife was so impressed that she sent me a nice text the next evening, thanking me."
It's the pursuit of the next discovery that motivates Kumar. "Twenty years ago, I thought we would have run out of cars by now. But that hasn't happened. There's always one more car that you want to buy in this business."