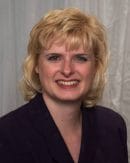 Donna M. Cheswick
Donna has more than 20 years experience in the financial services industry providing individual and corporate clients with personalized service and professional planning advice to help them grow, preserve and protect their investment portfolio  as well as  achieve their financial goals.
In addition, as a Certified Divorce Financial Analyst, Donna assists individuals and their attorneys to have a clear understanding of the short and long-term financial implications of various settlement proposals prior to agreeing to a settlement.   Her professional training in evaluating the financial implications early in the process can help clients towards a more stable economic future and avoid the common financial pitfalls of divorce.
Donna M. Cheswick
Financial Consultant – Certified Divorce Financial Analyst
BPU Investment Management Inc.
One Oxford Centre, 301 Grant Street, 33rd Floor,  Pittsburgh, PA 15219
OR
132 S. Main Street, Suite 300, Greensburg, PA 15601
724-837-1130
dcheswick@bpuinvestments.com.