Nathan
Nathan designs, develops, and sells best-selling Running Essentials products that enable athletes to push potential, perform better, and run stronger and longer. From walkers, couch to 5kers, gym rats, marathoners and everyone in between, NATHAN has a wide variety of products that work for fit-minded dads. Below is a small sampling of some of their terrific products:
Hydration
Their most lightweight and fastest handheld that doesn't compromise on performance! The VaporMax Plus carries fluid effortlessly thanks to the ergo-friendly bottle shape and integrated hand strap. The Blast Valve Cap allows for easy one handed drinking during your workout and closes tight in your bag during transport. (MSRP $35)
Speed Draw Plus Insulated is the most functional and comfortable insulated flask ever! Their Ergological shaped SpeedDraw Flask allows for the most natural grip possible and easy-squeeze access to fluids. Double-wall insulated Race Cap offers quick bursts of fluid and keeps liquids cooler longer and fully adjustable hand strap with thumbhole enables grip-free running. (MSRP $35)
Move over Nalgene, their 32 oz. BigShot Narrow Mouth Tritan Bottle has an easy-sip, narrow spout with screw-top lid for easy refilling on-the-go. (MSRP $12). The Shot Series also includes the LittleShot (24 oz.), SuperShot (50 oz.), DoubleShot (24 oz. insulated) and ShakerShot (24 oz. w/ mixer ball).
The newest addition to their award-winning belt lineup, the Mercury 2 Hydration Belt is the most comfortable, versatile, and bounce-free 2-bottle belt is an ideal road running companion for every level. (MSRP $40)
NATHAN continues to push innovation in hydration race vests for men who need to carry more and run longer. The VaporAir is the lightest-weight Race Vest option in their red-hot Vapor Series lineup. It brings the ideal balance of storage capacity, functionality, and weight to even the most demanding endurance athletes they work with. (MSRP $150)
Gear
Stay connected and on-the-go with their first-to-market, universal SonicMount Smartphone Carrier. Unlike other carriers, the SonicMount adjusts to fit even the largest phones (including cases!) with ease. This designs allows for more versatility and freedom. Change your phone and keep the same case OR share it with family members no matter what phone they have. Plus the design allow you to unhook the phone from the armband without removing it from the bracket for easy access. (MSRP $35)
Please don't call it a fanny pack! Their compact and sleek Mirage Running Pak for those who need to carry the bare essentials – but don't want to feel them! The ultrasoft-brushed interior protects smartphones, zipper placement ensures your stuff doesn't spill when opening and the limited-stretch belt makes sure the belt stays in place throughout your workout. You won't believe how much you can fit in this tiny pouch! (MSRP $20)
Our Sport Wash is the laundry detergent you didn't even know you needed! Removes odor, stains, and residues, restores performance and apparel effectiveness, as well as prevents color-fading and damage. It works in place of regular detergents, with high-efficiency machines, and with all major performance apparel. The best part is if you're concerned about chemicals, it's biodegradable and vegetable-based! Available in 20oz, 42 oz and powdered individual packs. (MSRP $10 – $20)
Visibility
An incredibly lightweight and comfortable LED band, the LightBender wraps around your arm to provide 360-degree visibility no matter the time of day, to keep you seen and safe while exercising. Even better – it's completely sweatproof, waterproof, and powered with an easily replaceable battery that gives 100+ hours of illumination. (MSRP $20)
The Zephyr Fire 100 Hand Torch is a flashlight with a 24-degree downward projection angle to focus light on the road ahead of you! A rear-facing red LED gives you visibility from the back. Comes equipped with a comfy and adjustable hand strap that allows for an effortless carry in either hand. (MSRP $45)
A single solution to see and be seen! Their Orion Strobe is most powerful clip light available, with a USB charger that powers one 30-Lumen crystal white LED to light the path ahead of you and three well-positioned LED strobes to allow you to be seen by others. (MSRP $30) …Pssst this and our other Strobe options are a great way to keep little ones safe at the bus stop!
---
AirPlus Footcare
Dads are our real-life superheroes, but even Superman has his kryptonite. Dads spend long hours on their feet and it can take a toll. AirPlus Footcare is the solution for a thoughtful gift to make his feet happy!
Memory Plus Insoles for Men: The average man takes 10,000 steps each day and when his feet hurt, everything hurts! These insoles use responsive memory foam that instantly molds to his foot, evenly distributing pressure, providing targeted supported and cushioning every step. It's flexible and compact, fitting in most types of shoes or boots. (MSRP: $11.99)
Ultra Work Memory Plus Insoles: A serious work day needs a serious insole. These nsoles are designed for dads who put in long hours and need insoles that can stand up to hard work. Made with a durable memory foam structure that instantly forms to their foot, helping to fight fatigue caused by prolonged working or standing. Plus antimicrobial additive protects against odor-causing bacteria. (MSRP: $11.99)
Plantar Fascia Orthotic: Over two million Americans suffer from Plantar Fasciitis each year. This painful inflammation of the connective tissue that supports the arch of the foot is caused by repeated stress from uncomfortable shoes and improper gait. The most common cause of foot pain, it can potentially lead to heel spurs or soreness when you stand or walk.  Our Orthotic positions the foot correctly and promotes proper motion for increased comfort. The firm arch plate and deep heel cup support and stabilizes the foot for all-day comfort. (MSRP: $11.99)
---
Black Mountain Products
Summer is right around the corner and many people have already started shedding unwanted pounds. For some however, life is so hectic and there is little to zero time for the gym. Not only is time a problem, but expensive gym memberships can be an issue as well. 
Black Mountain Products is the premier manufacturer and provider of high quality fitness products at an affordable price. Offering resistance bands, home gym equipment, yoga equipment and more, Black Mountain Products prides themselves on having some of the best fitness products on the market.
Black Mountain Products are perfect for the busy individual who can't get to the gym but can work out at home, or even in the office. 
---
MicroNourish System
Give Mom the gift of health, with a new product designed to promote inner balance and mental clarity. Research indicates that micronutrients (trace minerals and vitamins) are important for maintaining mood stability and focus. Unfortunately, with our modern lifestyles, many people are not receiving the essential nutrients the body needs.
That is why the MicroNourish System addresses micronutrient absorption, the brain-gut connection and digestion, together. MicroNourish is a premier system of nutritional formulas designed to promote a balanced mind, balanced energy, and balanced digestion, providing the body with powerful micronutrients like zinc, manganese, chromium, iodine, Vitamin B12, and Vitamin D. 
For more information, please visit www.MicroNourish.com.
---
Element: Stretch, Release & Restore Yoga Kit with Massage Roller Balls DVD Kit
Gently roll away strain and soreness, release built up tension, increase flexibility and generate more vitality in your life. 3 Yoga Programs on 2 DVDs:
STRETCH, RELEASE & RESTORE YOGA: Though massage ball therapy is often thought of for people with chronic stress or repetitive motion injuries, it also can be very beneficial for individuals who don't suffer from those conditions to stretch tight muscles and roll out tension. Applying gentle pressure and rolling on a massage ball can have a restorative effect on the body—helping to reduce muscle fatigue and soreness, enhance joint health, stimulate blood flow and relieve pain. The combination of yoga and massage ball therapy can help produce the ultimate anti-aging benefit: to feel more free and youthful in your body!
YOGA FOR ENERGY: Build stamina, strength, and muscle tone with this invigorating sequence that will help reduce fatigue, improve productivity, and leave you feeling focused and alert.
YOGA FOR RELAXATION: Melt away tension in your muscles and your mind with this peaceful sequence that will help you gain flexibility, improve sleep and dissolve away stress leaving you with an overall feeling of wellness and contentment.
---
BackJoy SitSmart
TheBackJoy SitSmart Posture Plus corrects sitting posture to reduce pressure and strain on the lower back by shifting the user's center of gravity forward, tilting the hips upright and comfortably "floating" the spine over the seat. It can be used on both hard and soft seating, such as a desk chair or bleachers.
87% of BackJoy SitSmart users report less back pain!

SRP: $39.99 at

BackJoy.com

, Amazon, Target, Bed, Bath & Beyond, CVS and more
---
Arctic Ease Wrap 
This innovative iceless cold and compression therapy wrap from Arctic Ease is the perfect gift for any mom with an active life, from varsity athletes (Arctic Ease is an official IRONMAN partner) to casual exercisers and students dealing with everyday aches and pains. Arctic Ease instant cold wraps provide relief from pain and swelling without the inconvenience and discomfort of ice or frozen gel packs. The wraps are reusable and require no refrigeration, plus they eliminate the mess of melting ice packs – and there's probably plenty of mess already in those dorm rooms. With Arctic Ease, there's no need to put your life on hold – simply wrap the area that's bothering you and you can remain active for hours while you heal.
Arctic Ease Wraps come in two different sizes—the full size which retails for $14.99 and the small joints wrap which retails for just $9.99. They also come in four different colors so college students can match their school colors. Arctic Ease products are currently available at CVS, The Vitamin Shoppe and online.
---
Basis
If you're looking for gifts for a tech savvy mom with the bonus of helping her live better, be sure to check out Basis—the most advanced wearable fitness tracking band on the market (in the same product category as a Fitbit or a Jawbone Up) designed to help you get fit, sleep better and stress less. Great for a busy mom looking to fit better healthy habits into her routine.
Basis takes a multi-sensor approach to give users the most comprehensive picture of their overall health and fitness.  It leverages these advanced sensors to automatically capture calories burned, steps taken, activities (including running, walking and biking), perspiration, skin temperature, heart rate* and sleep.
---
Insane Home Fat Loss Workout and Six Pack Shortcuts
In fewer than 90 minutes a week, you can burn belly fat, increase your fat burn and lean muscle growth – at home or on the go with your mobile device – without hiring a trainer.
Certified Personal Trainer Mike Chang, the #1 fitness trainer on YouTube, has developed Insane Home Fat Loss Workout (burn belly fat – no equipment needed) and Six Pack Shortcuts on Mike Chang Fitness, a gimmick-free "afterburn" training program with no sit-ups, strict diet, or need for a gym.  It takes only 14 minutes or less a day to activate the afterburn effect in the 35-45-minute workout with 24/7 access to Chang's personal coaching on your mobile device.
Chang focuses on getting rid of belly fat, and says that afterburn training works on anybody no matter what one's weight or build.  His regimen triggers natural growth hormone as well as T3 and T4 hormones that control your metabolism.  It increases lean muscle growth, maximizes fat burn, and transforms your body fast.
Check out the program along with several free sample videos of Chang's regimen at SixPackShortcuts.com.
---

Cold-EEZE Cold Remedy
Summer is almost here, so before you know it and many will be digging out the shorts, the sunnies and preparing their beach bags to escape to the sand. But long days on the beach followed by a night on the town and weekends full of travel can break down your immune system. There's nothing worse than a scratchy throat, cough or runny nose holding you back from your summer fun. Treat those colds with Cold-EEZE Cold Remedy. 
Cold-EEZE Cold Remedy products are formulated with Zinc Gluconate to reduce the duration of the common cold.  Their family of products include:
Cold-EEZE Cold Remedy Lozenges—clinically proven to shorten the duration of a cold by almost half
Cold-EEZE Cold Remedy Oral Spray – reduces the duration of the common cold and helps relieve a sore throat
Cold-EEZE Cold Remedy Daytime/Nighttime QuickMelts – The Daytime QuickMelt tablets shorten your cold and are non-drowsy while the Nighttime QuickMelt tablets are a combination product formulated to shorten your cold and help you fall asleep faster, naturally
Cold-EEZE Cold Remedy Plus Natural Immune Support + Natural Energy QuickMelts – formulated with zinc gluconate, rosehips and Echinacea to shorten the cold, promote immune health and antioxidant support and help restore your energy, naturally
Cold-EEZE Cold Remedy Plus Multi-Symptom Relief Cold & Flu QuickMelts – formulated with zinc gluconate, elderberry, peppermint, and licorice to shorten the cold and help relieve cold and flu symptoms
---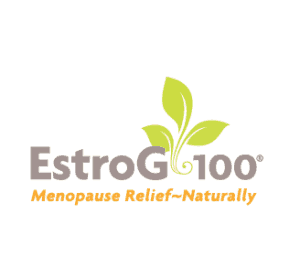 EstroG-100
This all-natural, over the counter supplement composed of botanicals has been used for hundreds of years by women in Korea and China for menopausal symptom relief, and is now conquering the U.S. market. EstroG-100 employs a mixture of hot-water-extracted herbs, all of which have at least 400 years of documented usage in Asia.
Using the E-screen test, the industry standard in testing the effectiveness of each botanical, it's proven to work 6 times faster (and safer) than any other alternative including black cohosh – the once sought-after herbal remedy for menopausal relief. Side effects reported by black cohosh users include the minor – cramping, nausea, headaches – to more severe claims such as blood clots and even liver damage.
Clinical studies have shown EstroG-100 to be the best option in natural relief without the side effects:
-Safe: No liver toxicity, weight gain, bleeding or estrogenic consequences- no artificial production of hormones
-Fast working: 6 times faster than any other alternative
-Effective: Results in few as 7-14 days
-All Natural: Completely non-toxic, composed of hot water extracts of 3 botanicals
-Easily Accessible/Affordable: Available nationwide at stores including CVS and Walgreens
-Tested and Classified NDI (new dietary ingredient) by the FDA
---
FabFitFun
For the grads in your life, treat them like a VIP with this box from FabFitFun. For only $49.99, each box contains a variety of goodies including workout DVDs, fashion accessories, beauty essentials and more.