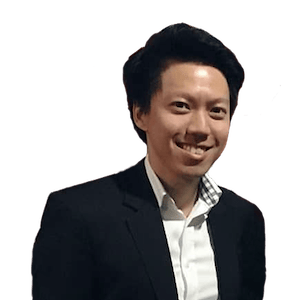 By Jacky Goh
As more and more people learn of cryptocurrency, it's becoming a popular gift. I gave some crypto tokens to my friends and family this holiday season, in the same way that our grandparents might have handed out silver dollars or Treasury bonds at Christmastime. Recently I even saw an ad on Binance Gift Cards where you can send crypto to anyone via email and redeem it any time. And the digital art known as non-fungible tokens, or NFTs, may soon be a holiday staple in virtual stockings!
No doubt the most common cryptocurrency gifts are popular coins like Bitcoin or Ethereum. NFTs are all unique, but popular platforms include NBA Hot Shot, where prices can even go up to 7 figures!
But what if you received digital tokens from Santa last year? What to do with these virtual stores of value? Well, that really depends on what kind of crypto you received. There are three major storage options: in a hot wallet, a cold wallet or on an exchange that holds the crypto in your name, much like a brokerage account holds your stocks. Hot means that the wallet is online, while cold means that the wallet is offline–most commonly on a USB drive that can be stored somewhere safe. Keep in mind that if you're using your own wallet, make sure that you don't lose the password!
Of course you now know that your crypto isn't a token or coin at all, but rather a digital record on a blockchain, which is essentially a decentralized ledger. Some tokens may require that you create an account on a particular exchange, while others might require a Crypto Defi–decentralized finance–wallet. Depending on how big the crypto gift is, you should store your crypto cold if the value reaches four figures and above, in order to avoid being hacked. Depending on the platform your Santa used, your gift may have come stored already.
If you're looking to trade, consider exchanges like Binance, FTX, KuCoin, Gate.io. You can also go with decentralized exchanges, like PancakeSwap for Binance Smart Chain and Uniswap for Ethereum Chain. Trading crypto is as complicated as you make it, and there's a lot of considerations, including ease of trading, transaction costs and "gas"–the amount of energy used per transaction. For example, Binance allows the recipient to cash out easily or use it with their Crypto Debit card and an increasing number of companies are accepting Bitcoin as payment.
The good news is that getting a crypto gift is like receiving cash in your stocking. You can start selling, spending or swapping it right away. Or you can hold your cryptocurrency for an extended period of time, as an investment. It's all up to you, but you'll want to educate yourself not only on crypto in general but on the kind of token that you've received. Typically, investors prefer tokens that have built-in scarcity. Investors also tend to like crypto that have reached a critical mass of awareness and that may even have other functions built-in, like rewards and staking.
"Staking can be a powerful tool for digital currency holders," says Nick Agar at AXIA, whose native 'hyper-deflationary' cryptocurrency is called AXIA Coin "In essence, coin holders can earn rewards on their initial allocation by delegating all or part of their holdings , However, with the staking program offered by AXIA is completely unique within the industry and unlike any other models. Not only can staking participants earn up to 192% APY, but all of those rewards are compounded daily, which creates continuous ongoing value for anyone staking."
Whether staking or buying, it's always good to add more to your crypto portfolio if you believe in the long-term adoption of the cryptocurrency ecosystem as a whole, because the more adopters the more liquid–and potentially more valuable–it becomes.
And remember that crypto is not like cash in many ways. One of the things that has made crypto so popular, for example, is its flexibility. You can just store it away and forget about it, like that Treasury bond you got from your grandparents back in the day, or you could use it as your ticket into an innovative new world. The choice, like the gift, is all yours. 
Crypto Expert, CEO, and Founder of Rewards Bunny, Jacky Goh
A serial entrepreneur and an avid gamer, Jacky has spent his entire life immersed in the digital arena. Always poised for a new adventure, Jacky's interest in developing new experiences for gamers was a key motivating factor to start DinoMao, the first online claw machine gaming app for the Southeast Asian region. In December 2020, DinoMao was recognized in the Best Game category by AppsUp 2020. He has been featured in Singapore news media for DinoMao. With that success in hand and understanding that people are engaged when connected with a purpose, Jacky founded Rewards Bunny, a cash-back platform that rewards users for their online purchases in crypto or USD.  He was recently interviewed on Newsmax's New to the Street and featured in E-cryptonews.com, CBS Marketwatch, and USAWire.com, as well as mentioned by Yahoo Finance. 
Jacky Goh was recently interviewed on Newsmax's New to the Street and featured in E-cryptonews.com, CBS Marketwatch, and USAWire.com, as well as mentioned by Yahoo Finance. In 2020, he founded Rewards Bunny, a cash-back platform that rewards users for online purchases in crypto or USD. Now, e-consumers can join the meteoric rising cryptocurrency community by simply shopping on the platform with major online retailers.