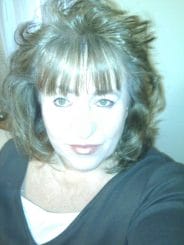 Copyright © 1999 Deborah Ivanoff
It all began when I said, "I do."
Hearts full of love – future to behold.
Few months later I was sick and feeling blue.
The Navy life is much different than the civilian life.
It will be tough – I was told.
Husband in A-School – 12 hour days.  One car, no extra money, just enough for gas.
It wasn't long before I felt lonely, lonely as can be.
We were newlyweds – Where was my husband?  I missed my family and friends back home.
Too much time on my hands. I kept dwelling upon my past.
My husband remarked, "Honey- you need some company."
So he handed me this precious pug puppy – whom we called Brandy.
This is a piece of cake – I'm tough – I can handle this!
We lived in Ballston Spa, New York. We lived in a trailer – surrounded by bats!
I had no job – I had no friends.
We transferred and moved out of state.
Hey! What happened to our Wedding Bliss?
Time for a reality check. Things started happening way too quick.
I'd lost my figure – I felt quite doomed!
I started to wonder – is this my fate?
Next stop – South Carolina – Where my son and daughter were born.
Husband's first sea duty was on board "The Stonewall Jackson."
So – the fun began! Husband was gone – out to sea.
I learned the skills of a plumber, a mechanic, and played father too.
Gosh – I felt so worn and torn!
Three months had gone by – our guys were headed back home.
Getting the kids ready and rushing down to the pier.
Wives and children greeting their husbands and daddies – "Oh, what a reaction!"
Two types of submarines: A Boomer, which goes out for three months – then back in for three.
The Fast Attack, black and is never coming back; goes out for six months or more.
Family grams or letters of no more than 40 words sent out to our loved ones while out at sea.
Birthdays and Holidays spent apart from the one that you love. Oh woe is me! I swore that big black submarine wasn't ever coming back!
Ten years have come and gone. We were faced with a dilemma.
Should we retire? Or should we stay?
So many friends I had met along the way. Places that I've lived.
Experiences – that of many. Yes, there were good times I – must admit.
A re-enlistment check we found hard to ignore.
Sign on the dotted line – we're in for ten more!
Oh no! What have we done?
Oh Lord – give me strength – I pray.
20 years have passed. Where have they gone?
Kids graduated. Husband is now retired. Son has joined the Navy Seals.
I can say, I've been there-done that!
No more sea duty – my husband's home everyday. I am studying Freelance Writing.
I'm living a normal life –Dinner together and cuddling at night. I'm in such bliss!
I sure do miss all the friends I've come to know. Funny thing – I even miss the moving around every four years – it's true!
However, I can honestly say, I sure don't miss all that other crap! So many people ask me, how do you think you and hubby will handle each other everyday? I smile and think to myself, God only knows! I wonder if he can re-enlist.