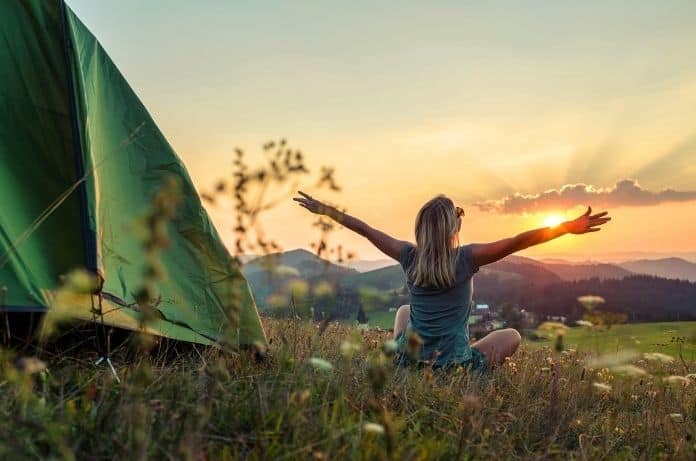 Camping is a way for excited travelers to embrace the outdoors for more than a quick walk. When you're camping, you can spend ample time with your surroundings by enjoying the scenery, doing outdoor activities like fishing, and getting away from the hustle and bustle of your daily life.
When you're spending time outdoors, comfort is certainly a big concern. Luckily, it's something you can prepare for easily. Check out these tips for making camping more comfortable to help you make the most out of your adventure.
Pick Your Sleeping Space Wisely
If you want a cozy night's sleep during your trip, pick your sleeping space wisely. Of course, this means finding suitable terrain for resting on, but it also means choosing the right sleeping materials. For instance, you can nap in a cozy sleeping bag within a tent, but more options are available.
Travelers with a compatible vehicle can strap a comfortable truck camper onto their truck bed. That way, you have an elevated sleeping space that is easy to set up and take down. Whether you choose a camper or tent, pick an option that meets your comfort standards perfectly.
Prepare for Weather Conditions
Enjoying the great outdoors is wonderful while camping, but the weather can be an issue. One of the easiest and most effective methods for making camping more comfortable is to pack for the weather. First, it's essential to understand if your sleeping structure, whether a tent or camper, is capable of handling the weather in the area.
Moreover, remember to pack your clothes accordingly. For instance, if it's going to rain in the area, be sure to have the gear capable of doing your planned activities safely and comfortably. The same principle rings true for cold weather; don't forget to pack what you need to remain warm and cozy during your whole trip.
Pack Convenient Furniture
When camping, consider making space for furniture. Of course, we don't mean to pack lavish décor that you'd find at home. Lawn chairs, collapsible tables, and other convenient designs will do the trick.
If you want to sit back and relax, you should consider that the great outdoors doesn't have cozy seats around every corner. So you should pack some chairs to accommodate. Likewise, a table creates an accessible space for easily sitting down and eating. Thanks to these tips, dining and other activities will be a breeze, ensuring your adventure is as serene as you'd like it to be.