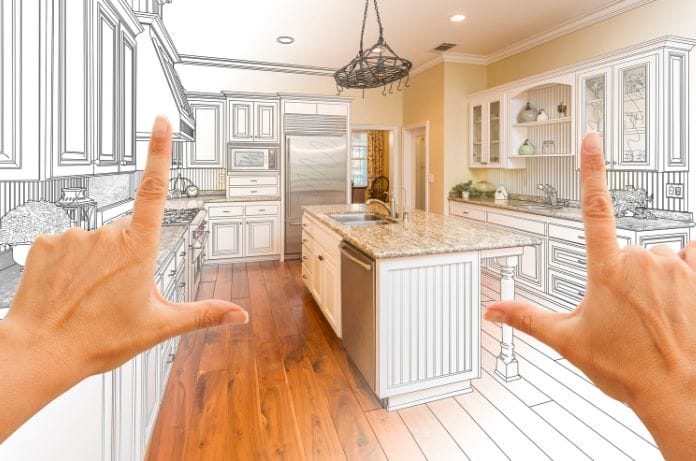 The kitchen is the heart of the home—as the heart, it should be brimming with personality. If your current kitchen doesn't live up to its title and you're ready to remodel it, these tips can help you design the custom kitchen of your dreams. Read on for four things to do and know before you pick up a hammer.
Know Your Style
Knowing your style is a crucial first step in the design process, as your kitchen will display your choices for all who enter your home to see. Are you the kind of person that admires clean lines and smooth, sleek materials? Or do you prefer the natural, rustic look, with weathered wood and farmhouse touches? Take time to mull over your preferences and choose a style that best suits you.
Don't Neglect Functionality
While style is important, so is functionality. Think about why you want to remodel your current kitchen. What part of it isn't working for you? And how can you fix that with this remodel? Additionally, what's the main thing you use your kitchen for? Cooking? Hanging out with family? Working? How can you make your kitchen more suited to that purpose? By asking and answering these questions, you can create a space that suits your style and works well.
Create a Plan
Don't head into your remodel without a plan! A plan keeps you on track and on budget so you can finish your remodel as soon and as inexpensively as possible. Your plan doesn't have to be exceedingly detailed; a quick but thought-out floor plan or written outline will suffice. Be sure to include the style, materials, layout, and expected costs of your dream kitchen.
Buy Unfinished
While not a necessity, buying unfinished items can save you money and add a personalized touch to your remodel. As the name implies, unfinished furniture is furniture that's not finished—this can include cabinets without paint or stain, countertops, and hardware. Finish these pieces yourself to create a one-of-a-kind look that reflects your personality perfectly.
With these tips for creating your dream custom kitchen on hand, you can bring your vision of the ideal kitchen to life. Start planning your remodel today!