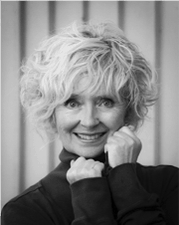 By Ronda Beaman
Parenting is the hardest job you'll ever have. So it's no wonder so many of us question whether we're "doing it right." This is especially true when it comes to discipline. We all want to find ways to direct our children toward good behavior while leaving their self-esteem intact. At the same time, we need to make sure that our discipline strategies are effective. So … how can we discipline our children without damaging them?
I firmly believe that you can empower your child by acknowledging her perspective while imparting (and even enforcing) your own. A good phrase to use is along the lines of "I respect you. You need to respect me, too." This approach shows your child that you value her viewpoint, and that she must similarly value yours. It gives weight to her opinion without lessening your own, and gives her the responsibility of behaving in an acceptable manner.
As a parent, setting firm but fair limits is a must. Framing these limits in a positive but authoritative way is key. "I can't let you … but you can …" both gives your child an alternative and establishes you as the authority figure who makes the rules. It shows your child that you care enough to be firm and establish boundaries but gives her some leeway. You can further justify your approach by explaining, "I want to help you be able to make good choices."
When you partner with your child for a behavioral solution, you open up the idea of compromise. Using phrases such as "I know we can work together to find a good solution." includes your child in the decision-making process about what comes next. Open up the conversation to include ideas from both sides about how to move forward.
Finally, offer your child encouragement. "We all make mistakes and learn from them." Admitting your child into the "club of everyone" shows her that she isn't so different from you, and that despite stumbling, she can pick herself up and try again. You can talk about your own experiences and offer specific advice about how to avoid such pitfalls in the future.
While constructive language can help create a positive disciplinary environment, equally important are tone of voice and body language. Your child isn't just hearing you, she's getting a vibe from you. And it's important that you make sure that vibe is as positive as the words that are coming out of your mouth. Don't shout or use angry, threatening, or dismissive body language when you discipline your child. And if you're incapable of reining in your negative feelings, it might be a good idea to say, "Let's step back and discuss this later."
Words do work toward achieving positive behavior in your children. But it's important to remember that if kids feel safe and protected and unconditionally loved in their home, that sense of security goes a long way toward engendering an environment where your discipline tactics will work without causing your kids undue stress. The child who feels cocooned in support is destined to retain her self-esteem even when you have to discipline her behavior.
Highly decorated Girl Scout and Patrol Leader, cheerleader, student council officer, honor roll, dean's list and aerobics champion Ronda Beaman is the Author of Little Miss Merit Badge. You will see she's kept up her badge habits! Ronda's goal is to inspire women and her memoir, Little Miss Merit Badge, is a testament to the fact that you can be successful no matter what kind of upbringing you've experienced.  See more about Little Miss Merit Badge here: http://www.LittleMissMeritBadge.comand view a promo of the Book here: http://www.youtube.com/watch?v=zVyDwTBDUu8