It's that time again! Can you believe it?
It's just about time to start packing up the kids to send them away to college. For some parents, it's your first time that someone is leaving the nest; for others, it has become second nature.
Whether your child is going into their freshman year or starting graduate school, we have a list of recommended school supplies for their dorm or apartment.
Also, just a special thank you to those of who also sent in your back-to-school gift ideas and suggestions for 2017. If you're looking for a gift idea, our annual gift guide features a wide variety of gift ideas in the categories below:
---
For the Dorm
NEW Better Living Products toilet innovation, LOOEEZ™ and LOOEEGEE™ Hygienic Toilet Squeegees is perfect for dorms.
With its non-stick head and water-repellent material, these new toilet wands have been engineered to save users time and effort. Durable and sustainable,  LOOEEZ™and LOOEEGEE™ outlasts a regular bristle brush, reducing the need for harsh chemicals or replacement brush heads, and conserving money and the environment.
Say goodbye to your old toilet brush with these new silicone toilet wands starting at just $25. www.betterlivingproducts.ca
---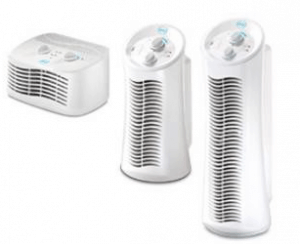 Febreze Air Purifiers
Febreze Air Purifiers have a powerful, replaceable dual-action filter that traps up to 99% of airborne particles such as dust, pollen, and pet dander while simultaneously releasing the fresh scent of Febreze! Equipped with three air-cleaning levels and a freshness dial for the scent cartridge, this air purifier can take on the smelliest of rooms while also eliminating those pesky dust bunnies – perfect for those college dorm rooms!
Key Features
·         HEPA-Type filter removes up to 99% of air pollutants
·         3 air-cleaning levels
·         Freshness scent control dial
·         Automatic filter and scent replacement reminders ENERGY STAR® qualified
·         Available in 3 sizes: Tabletop, Mini Tower and Tower
·         Available nationwide at the suggested retail prices of $59.99-$89.99
---
3-Piece Packing Cube Set
Simplify the packing process and arrive organized with this set of 3 durable packing cubes, an essential travel accessory for streamlining packing, keeping track of items, and maximizing luggage space.
3-Piece Dimensions: Small Size 11.5″ x 6.75″ x 3.75″ | Medium Size 13.75″ x 9.75″ x 3.75″ | Large Size 17.5″ x 12.75″ x 4″
Constructed of high-quality, durable nylon fabric with 2-way easy-pull zippers
Open mesh design provides breathability and visibility, making it easy to locate items
Clothes stay neat and tidy in their own small drawers and do not shift in transit
Efficiently utilize all interior luggage space
---
The Five Star 3-Inch Binder with Removable Padded Case
Students are carrying more with them throughout the school day. They need products durable enough to store materials from multiple classrooms or teachers and functional enough to withstand multiple locker visits. NEW FOR 2018, THE FIVE STAR® 3-INCH BINDER WITH REMOVABLE PADDED CASE comes with a five-tab expanding file for quick and easy access to papers.
The pocket on the binder's back cover allows for easy access to important handouts and provides additional storage for paper. Inside the binder, a removable padded pouch protects tablets or small laptops and includes a puncture-resistant micro-mesh zipper pocket, so Students can easily separate materials from different classes or use the binder to store everything together.
In addition, the 3-inch Binder includes a patent-pending removable strap that can convert to be carried on Students' backs or messenger style. With the binder's range of storage and carrying options, Students can organize their schoolwork and have all the materials they need together to get them through the school day.
---
Good Idea® Drinks
Good Idea Drinks are a result of years of research and development conducted by the Swedish company Aventure AB and the Food for Health Science Centre at Lund University.Good Idea is all natural, completely un-sweetened and has only 10 calories per serving (one can/12 fl.oz.). It was developed at the Food For Health Science Center at Lund University in Sweden, and is brought to the US market by GoodIdea Inc. a Californian subsidiary of Swedish food & biotech company Aventure AB. Their drinks regulate blood sugar levels after meals and curves afternoon slump and appetite.
---
Fizzique
Fizzique
 is the world's first sparkling protein water – 20 grams of protein.
What began as a random experiment over 10 years ago, has led to a game-changer in the world of drinkable protein.
As successful protein product developers for over 25 years, David Jenkins and Shawn Sherwood created the first instant whey protein powder – Designer Whey Protein; Aria – the first women's combination protein and then Detour – the first triple-layer protein bar.
---
Post-it Brand and Fiskars are great for busy families, students and teachers this fall and as they head back-to-school.
Fiskars Color Change Kids Scissors
#1 Teacher-recommended brand
Designed for kids ages 4 and up
Heat-activated handle changes color when used
Feature an innovative safety-edge blade for high-quality cutting with a safer blade angle
Patented handle design provides a natural, comfortable fit for kids' fingers
Full lifetime warranty
Post-it Brand:
Notes in fun new shapes – Emojis, floral, musical instruments, waffles + syrup and more
Coordinated organization essentials (Calendars, List Notes, Notes Cube) in an on-trend Gradient print
Stylish Post-it Pop-up Note Dispensers including the Camera, Bear, Rose Gold and Steel-Top
Additional tools include Post-it Super Sticky Notes, Post-it Flags and Tabs and more
---
Books
Chip Conley was a boutique hotel pioneer who also advised Airbnb on growing into a hospitality brand. The next thing Chip wants to disrupt is age and work.
With his forthcoming book, WISDOM@WORK: THE MAKING OF A MODERN ELDER Chip is looking to start a movement around Modern Elders, those who are not interested in retiring (at a time when people are living longer) and who still have invaluable skills to offer organizations. The book's theme is all about empowering mid-life and older workers to return to work and improve organizations with emotional intelligence, experience and the many other advantages of age that organizations now growingly lack. "It's as if a deadly virus wiped out all workers over the age of 40," Chip comments in observation of today's corporate environments. The book spawned from his time as Airbnb's head of global hospitality and strategy and serves as a playbook for writing your next chapter as a late-career professional – whether due to a midcareer change, choosing to work past retirement age, or struggling to keep up with millennials.
, In 2010, Chip sold Joie de Vivre, which he founded at age 26 and grew into the country's second largest boutique hotel chain. Just on the other side of 50 and nowhere near ready to retire, Chip felt adrift. That's when Airbnb's Brian Chesky called, asking Chip to help transform the startup into a hospitality giant. He had plenty of relevant experience, but the digital world he found himself in was an utter mystery. He was twice the age of the average Airbnb employee and reporting to a CEO young enough to be his son. He was both mentor and unexpected intern, but experienced a career reset that helped him appreciate that intergenerational collaboration is the secret to business success.
As part of his crusade in liberating "elder" from "elderly," Chip is also launching the Modern Elder Academy in Baja, Mexico. Participants (typically aged ~45-65) will spend one to two weeks in workshops with Chip and/or guest faculty, learning how to repurpose their careers and experience for fulfilling second career acts. It's in a boutique resort setting on two acres of beachfront property. Chip had 150 students go through a beta period earlier this year and could make his alumni available – many had transformational experiences and subsequent career changes.
---
Warm Transfer
In a luxe beach read with weighty questions at its center, debut novelist Laura Holtz's Warm Transfer [May 29, 2018, Gatekeeper Press] breaks onto the scene with a story of self-discovery, newfound joy and reinvention.
Tamsen Peel isn't happy in her marriage. Issues ranging from the run-of-the-mill to the run-for-the-hills plague her relationship with high-powered advertising executive Victor. Amid their lavish lifestyle in the uppermost echelon of Chicago elites, Tamsen has lost her sense of identity and hope for the future. Enter an attractive and thoughtful young musician hired to give guitar lessons to the Peels' special needs son, and Tamsen is ushered into the Warm Transfer she needed but didn't know she wanted.
A dazzling work of fiction that investigates themes both timely and timeless, Warm Transfer is a not-to-be-missed spring 2018 release for fans of Liane Moriarty's Big Little Lies, Lauren Weisberger's The Devil Wears Prada, and anyone interested in unconventional romance, moments that transport us to the glamorous upper echelon of society, and all-around great storytelling.
---
What You Must Know About Age-Related Macular Degeneration
Age-related macular degeneration—AMD —is the most common caus of vision loss in people over the age of fifty. Yet for many years, the only treatment offered to most people diagnosed with AMD has been a supplement formula that can slow the progression of macular degeneration, but cannot prevent, stop, or reverse AMD and offers no help to those in the earliest stages of the disease. Now, for the first time, is a comprehensive program for the treatment of this all-too-common disorder.
Written by optometrist Jeffrey Anshel and medical researcher Laura Stevens, who herself has AMD, What You Must Know About Age-Related Macular Degeneration is divided into four parts. Part One explains how the eye works and how AMD develops, in both its wet and its dry forms. It then looks at the most common risk factors and explains how each of these factors negatively affects the eye. In Part Two, the authors look at the specific nutrients that offer protection to the eye. Included is the AREDS supplement—the over-the-counter formula now widely used to treat AMD—as well as many other nutritional supplements that have been scientifically proven to support eye health and combat AMD. Part Three explains which foods contribute to eye health and which can actually damage your vision. Most important, it guides you in putting this knowledge into action with the easy-to-follow Anti-AMD Diet. Finally, Part Four recommends simple lifestyle changes you can make to maintain or restore eye health, and then offers a wide range of tools and techniques for living successfully with macular degeneration.
---
How Customer's Buy…& Why They Don't
US businesses are in the midst of a dangerous crisis. Faced with years of declining quota, companies don't understand why people are no longer buying their products or services. According to CEO and entrepreneur Martyn R. Lewis—who spent 15 years researching businesses and their buyers—the problem is clear: companies are ignoring the customer's buying journey. But there's a six-step solution.
Lewis' book discusses:
Get inside the customer's mind: Unlock how buyers actually think
Six elements of the customer buying journey DNA
A Different World: How today's buying journeys have drastically changed from the past, and why it matters to you
No Sale? What to do when customers aren't buying your products or services
Stop solving the wrong problem: What businesses should be focusing on…now
Nine buying concerns—any one of which can derail the buying journey
Five essential components of the market engagement strategy
---
STRUCK: A Husband's Memoir of Trauma and Triumph
One of life's biggest clichés became reality when film and television writer Douglas Segal got a phone call that none of us ever wants to get. Segal's wife, Susan, and their daughter, Alyce, had been randomly hit head-on by a city bus, and Segal had to deal with what frightens us most: a sudden disaster that changes everything.
STRUCK: A Husband's Memoir of Trauma and Triumph is an intimate and honest chronicle of how Doug, Susan, and their family put their lives back together after the unimaginable happened. After being pulled from the wreckage, miraculously alive (also miraculously, Alyce was relatively unscathed), Susan faced the almost insurmountable challenge of recovering from a hangman's injury (the same that paralyzed Christopher Reeve), many broken bones, life-threatening internal injuries, and brain damage.
After the accident, Doug began sending email updates to friends and family. The love and support they received help him get through each day. The list of recipients began to grow as others heard about the accident and were moved to send messages of prayers of support. Alternatingly humorous, heartbreaking, and hopeful, STRUCK is built around those email updates and is an inspiring example of how people show up for one another in times of crisis.
---
Achieve Your Victory: Solutions for TMD and Sleep Apnea
Dr. Daniel Klauer, DDS, specializes in treating patients with craniofacial pain, TMD and sleep disorders, and He is Board Certified with the American Board of Craniofacial Dental Sleep Medicine. He is dedicated to educating patients and the health community about causes and treatments that can improve sleep and quality of life.
In Achieve Your Victory: Solutions for TMD and Sleep Apnea, Dr. Klauer helps readers understand the importance of getting to the root of their sleep and pain issues. He provides a roadmap to discovering the symptoms and stifling them before the problem gets worse.
What The Book Is About
People from young athletes to senior citizens suffer from dizzy spells, blinding headaches and fatigue as the result of poor sleep.
Dr. Klauer educates readers about getting to the source of problems that lead to TMD and Sleep Apnea.
Discovering the source of these problems can lead to better health through increased energy, better sleep and decreased TMJ pain.
---
The Awakened Woman's Guide to Everlasting Love
Thanks to dating apps such as Tinder and Bumble, texting has become the most common method men use to get to know a woman to see if she's worth dating. It's the new go-to medium for courtship.
Texting is by far the fastest means to an end. It requires the least time and effort on either person's part to establish connection. And, it gives men an "easy out" way to test the waters. If he doesn't like what he hears, he simply never responds again and you are left ghosted. After all, he didn't invest much.
Acclaimed sacred intimacy coaches and authors of The Awakened Woman's Guide to Everlasting Love, Londin Angel Winters and Justin Patrick Pierce say, "texting is ruining the romantic dreams of modern women," and they offer insight as to what you can do instead.
Available for interviews, features, bylines and more, Londin and Justin and discuss:
There is an epidemic of people feeling unmet in relationship. What causes this and how to solve it once and for all

Feeling invisible is brutal on a woman's spirit – 3 ways to get your radiance back in 15 minutes

Nagging destroys sexual charge but most women feel their man is dropping the ball! How to get your man to step up without having to kill the vibe

Why texting is destroying dating dynamics and what you can do instead

Polyamory is trending. Does this mean monogamy is dead? Not if you have some skills. How to have your monogamous lovemaking be even more exciting than the wildest of poly experiences